Dzwierzynski's 2021 Mock Draft 2.0 – 2 rounds with alternate scenarios
April 20, 2021 11:25AM CDT
Mock draft season continues with the 2021 NFL draft approaching. Brendan Dzwierzynski's has two rounds featured in his latest mock.
A staple of our yearly mock draft collection is here, the two-round mock with alternate picks. It's a simple setup: we have two rounds of picks, with two other options listed at each spot. This could include different players or a trade scenario.
This year's No. 1 pick is as obvious as it gets (hint: it's Trevor Lawrence to the Jacksonville Jaguars), but this year's draft should be as compelling as any one in recent memory given the fact there was no combine and subsequently less scouting groupthink, and pro day testing numbers are questionable at best.
As a rule, we don't do trades in our mock drafts. However, in this particular mock, a trade scenario can be included as an alternate choice. Seahawks, among others, take note. And don't forget to check out Mock Draft 1.0 for this year, which was right after the Super Bowl.
Here we go.
First Round
1. Jacksonville Jaguars: Trevor Lawrence, QB, Clemson
It's barely worth analyzing #TankForTrevor at this point. Urban Meyer isn't hiding what the Jaguars want to do, and he's been widely considered as good of a quarterback prospect as there's been since Andrew Luck. Jacksonville is taking QB1.
Alternatives: N/A
It's not in the spirit of the mock, but there's no point here. There isn't a scenario in which the Jaguars pass on Lawrence.
2. New York Jets: Zach Wilson, QB, BYU
The Jets get their next best franchise quarterback candidate here. After things didn't work out with Sam Darnold, Wilson brings in some new excitement and a lot to be excited about. His college competition wasn't great on average, but recent trends indicate you should scout the throws a quarterback makes and can control above other factors. Wilson has a resume chock-full of "wow" throws and positive athleticism.
Alternatives: Justin Fields, trade back
Fields was considered QB2 in this class for a long time, and it's completely fair to say he still holds that title. He would be a tantalizing add for new Jets offensive coordinator Mike LaFleur. The Jets could also consider trading back and acquiring a war chest of picks for No. 2 overall, although with Darnold gone those odds are effectively zero.
3. San Francisco 49ers (from HOU via MIA): Justin Fields, QB, Ohio State
That line above about Fields and Mike LaFleur is why he makes perfect sense for San Francisco, where LaFleur previously coached and where Shanahan runs the same offense. Fields isn't a perfect prospect, but most of the criticisms over his one-read offense and work ethic are embarrassingly overblown. He's a talented passer and a great athlete who could, and probably should, start immediately.
Alternatives: Trey Lance, Mac Jones
If you want a great athlete for the Shanahan offense, Lance is an especially interesting candidate. He's especially intriguing if the 49ers are actually open to keeping Jimmy Garoppolo and can sit briefly. Jones doesn't make a ton of sense here, but that hasn't stopped a content-craved rumor mill from forcing the match recently.
4. Atlanta Falcons: Trey Lance, QB, North Dakota State
Here is where things get especially interesting. Lance's upside is arguably as high as any quarterback in this class. He has a monster arm and tremendous athleticism. His body of work is small and there are areas where he could certainly improve, but what better place to wait to start than where there's already an entrenched starter? Matt Ryan is probably going to the Hall of Fame (yes, really), but he won't be around forever.
By the way, Lance has been tied to a certain former MVP recently.
https://twitter.com/PFF_Eric/status/1383975525073387520?s=20
Alternatives: Kyle Pitts, trade back
Don't shrug off Kyle Pitts at No. 4 just because he's a tight end. He's a monster and is possibly the best pass catcher in the draft. It's not a massive need, but he might be the best player available. A trade back is also absolutely possible. Atlanta has numerous holes to fill, and if it wants to commit to Ryan longer term it could get him a lot of help by swapping out here.
5. Cincinnati Bengals: Penei Sewell, OT, Oregon
It's a match that makes too much sense. Sewell is the best offensive tackle in this year's draft and the best prospect there in some time, even with him opting out of the 2020 season. Cincinnati should desperately try to protect Joe Burrow, who's already suffered a cataclysmic injury due to a shoddy offensive line, so this is a run-to-the-podium kind of pick.
Alternatives: Ja'Marr Chase, Kyle Pitts
All that said, the Bengals have an opportunity to add a much-needed weapon in the first round, too. It is a deep draft for offensive tackles, after all. Reuniting Burrow and Chase would be electric (and Burrow reportedly wants that outcome) and Pitts would add a consistent, reliable weapon with big-play potential.
6. Miami Dolphins (from PHI): Ja'Marr Chase, WR, LSU
The first wide receiver from a deep class goes off the board. Chase is a threat to break off a huge play on any snap, with his excellent hands, route running and YAC ability. He can line up all over the formation and could pair up with Tua Tagovailoa as a dynamic threat for years to come in Miami. The Dolphins need to make sure they get weapons for Tua.
Alternatives: Kyle Pitts, Jaylen Waddle
Tight end would be redundant for Miami, but Pitts is an animal and would make any offense better. Some evaluators consider Waddle WR1 in this year's draft over Chase, and the Dolphins could, too. You can't go wrong with someone that dynamic.
7. Detroit Lions: Jaylen Waddle, WR, Alabama
The Lions lost their two best receivers to free agency this year, with Kenny Golladay and Marvin Jones Jr. both moving on to greener pastures. New quarterback Jared Goff has to get a No. 1 target, which is nowhere to be found on Detroit's roster. Waddle's hands are great, his speed is electrifying and he's tough as nails, as exhibited in the National Championship Game when he played through an obvious injury. He would get a ton of targets in Detroit's receiver corps.
Alternatives: Micah Parsons, Devonta Smith
Parsons has met with the Lions multiple times and would plug up an obvious hole on their defense. Character concerns aside, he could ne the best defensive player in the class. Smith fits the bill as a No. 1 receiver for Detroit and could catch 100 passes as a rookie.
8. Carolina Panthers: Rashawn Slater, OT, Northwestern
Cameron Erving is currently projected to start at tackle for the Panthers, which is as clear of a sign as any that they need to take a tackle as soon as possible. Slater is capable of fitting into a variety of schemes and he's as physical as anyone. He has short arms, a plague among many tackles in this year's class, but his skill set makes him a viable top-10 option anyway and a great choice for the Panthers.
Alternatives: Patrick Surtain II, Caleb Farley
Carolina could use some immediate help on the outside of the secondary, so the best two cornerbacks in the draft are in play here. If arm length is a major concern for Matt Rhule's group, cornerback should be the expectation.
9. Denver Broncos: Mac Jones, QB, Alabama
Denver needs a quarterback desperately. Drew Lock is arguably the worst starter in the NFL and the Broncos can't go into 2021 without some kind of competition for him. Jones's rise up draft boards has been at least slightly mystifying, although he did post preposterous numbers at Alabama this past season. His ceiling isn't as high as the top four quarterbacks, but he's still an upgrade for Denver.
Alternatives: Patrick Surtain II, Jeremiah Owusu-Koramoah
Kyle Fuller, Ronald Darby and Bryce Callahan is a nice cornerback corps for this season, but Surtain would be a stalwart at CB after they all leave with expired contracts soon. The Denver linebackers are somewhat underwhelming, so a versatile and quick athlete like Owusu-Koramoah would add a dynamic element to the middle of the Broncos' defense.
10. Dallas Cowboys: Kyle Pitts, TE, Florida
On one hand, the Cowboys don't need another pass catcher here. On the other hand, Kyle Pitts is a rare talent and Jerry Jones is reportedly "infatuated" with him. Pitts will make Dallas better and would be an upgrade over Blake Jarwin at tight end. This feels like a very Jerry Jones pick, but it's also indisputably the "best player available" selection in this mock draft scenario.
Alternatives: Patrick Surtain II, Caleb Farley
Dallas took Trevon Diggs in last year's draft and he played well in his rookie campaign, but beyond him there's a death of talent in the Cowboys' secondary. A top-tier cornerback prospect would help remedy that.
11. New York Giants: Alijah Vera-Tucker, IOL, USC
Continue to protect and help Daniel Jones. After a mediocre and injury-filled 2020, the young Giants quarterback needs to show an clear step forward this season. Keeping him upright will go a long way in his development, and A.V.T. can be a centerpiece of that protection. He was a left tackle his last year in college and will most likely play guard in the NFL, but wherever you put him you're getting on of the best pure athletes on the offensive line this year.
Alternatives: Devonta Smith, Kwity Paye
The Giants have an improving receiver group after signing Kenny Golladay this offseason, but another weapon won't hurt, especially one with Smith's well-rounded game. Paye is the top EDGE in the draft and could fortify a Giants pass rush that lacks top-end talent.
12. Philadelphia Eagles (from SF via MIA): Patrick Surtain II, CB, Alabama
It's hard to pass up a receiver, especially one that played with Jalen Hurts in college, but the Eagles work on their secondary with Surtain, a secondary that was in the bottom third of the NFL in pass defense DVOA last season. Surtain is as close to the total package as you'll get this year. He's long, physical and smart, all of which factor into his stellar ballhawking abilities. That kind of menagerie of assets arguably makes him a top-10 player, so the Eagles get a value pick at 12.
Alternatives: Caleb Farley, Devonta Smith
If you're the Eagles and don't like Surtain for whatever reason, the speedy Farley is a viable option instead. And for a team that needs receiver help as badly as anyone, you can't go wrong with Smith.
13. Los Angeles Chargers: Christian Darrisaw, OT, Virginia Tech
The Chargers should constantly dedicate money and draft capital to protecting Justin Herbert. They've done a good job of that so far this offseason by adding Corey Linsley and Matt Fieler, and now Darrisaw can come in and protect the edge for years to come. His athleticism is a great match for a quarterback like Herbert who can make plays on the move.
Alternatives: Caleb Farley, Jaycee Horn
Los Angeles has to take care of the secondary if it doesn't want to address the offensive line. Either Farley or Horn would start Day 1 on the boundary for the Chargers.
14. Minnesota Vikings: Caleb Farley, CB, Virginia Tech
With Jeff Gladney, one of Minnesota's 2020 first-round picks, in major legal trouble, adding a stellar talent at cornerback again would make sense for the Vikings. They get good value here for a corner with speed and size who will thrive in a more physical role, which should appeal to Mike Zimmer.
Alternatives: Jaelan Phillips, Azeez Ojulari
The Vikings need pass-rushing contributors. Danielle Hunter is a great talent, but there isn't much help for him. Minnesota typically targets EDGE players with above average athleticism later in the draft, but it does have options in the first round.
15. New England Patriots: Devonta Smith, WR, Alabama
New England's aggressive overhaul of its pass-catching options would be complete by adding the Heisman Trophy winner. College stats don't matter to NFL evaluators, but it should stand out that Smith was so good that he won the Heisman as a receiver. That's insane. He's small, but his game is complete. He would make Cam Newton, or whoever lines up at quarterback for the Patriots, very happy.
Alternatives: Micah Parsons, Jaycee Horn
The Patriots have plenty of spots that could be addressed with young talent, including on their aging defense. The linebacker corps could use an infusion of youth with the best linebacker available, while South Carolina's Horn would be a spiritual successor to former Gamecock and current Patriot Stephon Gilmore.
16. Arizona Cardinals: Jaycee Horn, CB, South Carolina
Patrick Peterson is gone, so the Cardinals replace one of their franchise icons with another sensational secondary playmaker. Horn will play the outside but has slot experience, too. He's got prototypical NFL size for an effective corner and he shows good in-game physicality. His college tape shows that he can be a constant game changer.
Alternatives: Najee Harris, Christian Barmore
The Cardinals like Chase Edmonds and added James Conner in free agency, but neither of those running backs offer the skill set or threat that Najee Harris does. Adding Barmore and already potent front seven has game-wrecking potential.
17. Las Vegas Raiders: Teven Jenkins, OT, Oklahoma State
The Topeka native's draft profile has gained steady momentum over the past year, and when he tested well at Oklahoma State's pro day it really took off. There's an argument to be made that he has the best physical traits and makeup of any tackle prospect this year. As long as he can stay healthy, which was a concern at Oklahoma State, he should be a long-time stalwart on a rebuilt Raiders offensive line.
Alternatives: Jaelan Phillips, Trevon Moehrig
Phillips would be a nice piece for a pass rush that is still severely lacking. Moehrig is this year's best safety and would be an impact play from Day 1 in this secondary.
18. Miami Dolphins: Kwity Paye, EDGE, Michigan
Two first-round picks, two major needs addressed for the Dolphins. Miami runs all kinds of looks up front with one of most unique hybrid defenses in the league, and that fits Paye's skills well. He's a versatile pass rusher who can line up wherever you need him and his motor is as good as anyone's. The Dolphins take the first EDGE of the year in the second half of Round 1 and it's a good one.
Alternatives: Najee Harris, Travis Etienne
Even with a wide receiver at No. 6, Miami should keep considering adding more weapons for its young quarterback. Either Harris or Etienne would be a dream for Tagovailoa.
19. Washington Football Team: Micah Parsons, LB, Penn State
Finally, Parsons goes off the board. It feels late for one of the best talents in the draft overall, but some character concerns and positional devaluation around the league could hurt him. He didn't play in 2020, but you didn't need another year to see how explosive he is on the field. The rich get richer for the Washington defense.
Alternatives: trade up, Jeremiah Owusu-Koramoah
A trade up for a quarterback needs to be considered. Ryan Fitzpatrick is good enough to keep the Football Team in playoff/division contention, but he's hardly a long-term solution. JOK is also available is Washington wants a different type of linebacker than Parsons.
20. Chicago Bears: Jalen Mayfield, OT, Michigan
Mayfield is one of numerous tackles who could go anywhere from about pick 20 to the end of the second round since it's such a deep class. He's a name that has popped up for Chicago plenty during the draft process. The Bears' offensive line did improve over the course of the season, but an obvious talent upgrade is needed. The 6-foot-5 Michigan Wolverine should push either Germaine Ifedi or Charles Leno for a starting job from the jump.
Alternatives: trade up, Samuel Cosmi
Just like Washington, Chicago needs to find a franchise quarterback. It will take a ton to get one since it's starting starting at No. 20, but Ryan Pace will be done in Chicago if he can't find the guy. Cosmi is another quality tackle option who could start Day 1…
21. Indianapolis Colts: Samuel Cosmi, OT, Texas
…and Indianapolis will take advantage of that. Cosmi is both massive and experienced, standing 6-foot-7 with 34 starts at Texas. You can put him at either left or right tackle, and he'll serve an important role in protecting Carson Wentz from edge pressure, something he succumbed to constantly in Philadelphia. He's agile in space, too, which is an asset for a quarterback like Wentz that can get out and move.
Alternatives: Jaelan Phillips, Gregory Rousseau
Indianapolis is stellar in the middle of the defensive line with Forest Buckner in control, but the edge needs much more talent. Enter any of the best pass rushers available this year and the Colts take an instant step forward.
22. Tennessee Titans: Greg Newsome II, CB, Northwestern
Newsome's college production was somewhat insane.
https://twitter.com/Michael_Nania/status/1378380031764926468?s=20
He brings great ball skills to the table, only intercepting one pass but batting away nine more in just six games last season. He's physical in press coverage, he has great instincts and football intelligence, and he's willing to get physical as a tackler. He has the potential to start immediately for the Titans.
Alternatives: Jaelan Phillips, Gregory Rousseau
The Titans have been looking for more pass rush help for years, it seems. Outside of taking a cornerback in the first round, one of the best ways Tennessee can help its pass defense is bringing in someone who can regularly get after the quarterback.
23. New York Jets (from SEA): Najee Harris, RB, Alabama
Getting Zach Wilson a weapon in the first round is smart, and getting him one like Harris is genius. It feels as though he can do everything, from power running to showing off receiver skills to displaying elite agility one on one with defenders in the open field. Not only that, but he has one of the best personalities in the draft. He would quickly become Wilson's best friend.
Alternatives: Travis Etienne, Azeez Ojulari
If Etienne is more your speed than Harris, you won't find too many strong counterarguments. They are clearly the top two running back options this year. Addressing the pass rush, which has some talent but almost no depth, also makes sense, especially with a defense-first coach in Robert Saleh now at the helm.
24. Pittsburgh Steelers: Travis Etienne, RB, Clemson
The Steelers need a real playmaker out of the backfield. They lost James Conner (granted, not a huge loss) and Benny Snell is OK, but with Ben Roethlisberger's physical limitations it's time to add a piece like Etienne. Similar to Najee Harris, it feels like Etienne can do whatever you need from him as both a rusher and a receiver. He will add a burst the Pittsburgh offense needs.
Alternatives: Creed Humphrey, Landon Dickerson
Pittsburgh's offense also needs help on the interior offensive line after Maurkice Pouncey retired this offseason. Either of the best centers, Creed Humphrey and Landon Dickerson, would be a fit.
25. Jacksonville Jaguars (from LAR): Christian Barmore, IDL, Alabama
After getting their quarterback with the first-overall pick, the Jaguars continue to revitalize their defensive line with Barmore. He generates plenty of natural power and can get after the quarterback, plus you can move him around on the line and still get production. Add Barmore to the mix with the recently acquired and consistently underrated Roy Robertson-Harris, and suddenly the Jacksonville defense line looks frightening.
Alternatives: Dillon Radunz, Trevon Moehrig
It wouldn't hurt to invest in protection for Trevor Lawrence, so a bruiser like Radunz is a good option. Jacksonville's safeties group is dreadful, which makes Moehrig both a great value and fit.
26. Cleveland Browns: Asante Samuel Jr., CB, Florida State
The Browns may be looking for a bigger corner to complement a roster of shorter ones they already have, but it's hard to miss out on this kind of talent. Samuel obviously has the NFL pedigree in his namesake, but he's earned his draft fanfare on his own. Joe Marino of The Draft Network says Samuel could compare to Denzel Ward, and you can imagine Cleveland would like to duplicate that sort of special skill set.
Alternatives: Jaelan Phillips, Gregory Rousseau
Another team that could use help on the edge, either Phillips or Rousseau (or Azeez Ojulari or several other prospects) would help get some attention off Myles Garrett.
27. Baltimore Ravens: Zaven Collins, LB, Tulsa
Baltimore loves good edge play and good linebacker play. Collins was a stud at Tulsa and received deserved national attention in 2020 (aided by Tulsa being on TV more early in the season). He isn't a typical EDGE but can successfully rush the quarterback, and he offers a rare mix of size (6-foot-4) and speed (4.6 40-yard dash). Let him run free and he'll be able to use those physical traits to his advantage.
Alternatives: Rashod Bateman, Jeremiah Owusu-Koramoah
If the Ravens want to take a receiver in the first round, they should take one who can make plays all over the field like Bateman instead of someone who will pigeon-holed as a slot receiver. J.O.K. is more of a hybrid linebacker than Collins but could be an interesting chess piece in Baltimore.
28. New Orleans Saints: Jeremiah Owusu Koramoah, LB, Notre Dame
At least, Owusu-Koramoah finds a home. It's hard to see someone this athletic and talented sliding down the board this far, but the Saints will take it. He isn't quite a safety and he's not a traditional linebacker, but he's a great athlete who can fill multiple roles and add depth to a depleted Saints linebacker room. His explosion athleticism, agility and explosion will make him an impact player.
Alternatives: Jaelan Phillips, Gregory Rousseau
Cam Jordan and Marcus Davenport are the stalwarts for the New Orleans pass rush, but the depth behind them is poor. Any quality EDGE draftee should push someone like Tanoh Kpassagnon instantly.
29. Green Bay Packers: Dillon Radunz, OT, North Dakota State
The Packers aren't taking a first-round receiver, so let's get that out of the way. And there will be plenty of panic because this isn't a cornerback. But tackle is a major need and Radunz is a beautiful fit. He's huge, he's physical and he can dominate in both the running and passing games. Plus, he fits Green Bay's typical athletic standards for draft picks.
Alternatives: Levi Onwuzurike, Jayson Oweh
Elite athletes are generally the name of the game for the Packers in the draft. Onwuzurike is an athletic defensive lineman who can penetrate, tackle and make plays in space. Oweh is interesting as a developmental edge rusher, reminiscent of Rashan Gary two years ago.
30. Buffalo Bills: Jaelan Phillips, EDGE, Miami
Skipping a cornerback here is tough, but the Bills also have to address their future pass rush. Mario Addison and Jerry Hughes could both be off of the roster in 2022, and Buffalo shouldn't go into that season with only A.J. Epenesa returning as a regular contributor. If you can look past the injury worries, Phillips will factor into the mix right away for a team that was in the middle of the pack in sacks in 2020.
Alternatives: Gregory Rousseau, Tyson Campbell
Rousseau is another one of several EDGE candidates who would make sense here. Interestingly, Rousseau and Phillips both went to Miami but never actually played with each other. If the Bills can't resist a cornerback, Tyson Campbell could go here.
31. Kansas City Chiefs: Azeez Ojulari, EDGE, Georgia
Furor over this pick would be completely expected, but just because he's not a first-round offensive tackle doesn't mean Ojulari is a bad pick. The Chiefs have to address the edge, and Ojulari is the type of pass rusher Steve Spagnuolo likes. He's almost exactly the same size as Frank Clark so there aren't worries about his frame. Add in that you can line up him up in several different ways and you have a great fit for Kansas City.
Alternatives: Creed Humphrey, Liam Eichenberg
The board falls well for the Chiefs in this mock draft at No. 31. There are legitimately good options at offensive tackle, interior offensive lineman, wide receiver and, obviously, edge rusher. Humphrey would be an anchor on the offensive line for years to come. Eichenberg is the best tackle on the board and fills Kansas City's biggest need, although his short arms may scare the Chiefs away.
32. Tampa Bay Buccaneers: Gregory Rousseau, EDGE, Miami
Rousseau is one of this year's most polarizing early prospects, and without a 2020 season on tape there's plenty of mystery involved here as well. His production was remarkable in 2019, when he posted 15.5 sacks, so the traits and potential are evident. There's still plenty of room for seasoning in his game, and a year without major pressure may suit him well. It's a sensible fit for the Buccaneers, who need a replacement for Jason Pierre-Paul following 2021 and can get one with a high ceiling.
Alternatives: Jayson Oweh, Joseph Ossai
Oweh and Ossai are both fringe first-round prospects and could flourish under Todd Bowles in Tampa. Both are natural fits as 3-4 outside linebackers, and, like Rousseau, could develop with a somewhat limited role in 2021 before breaking out a year later.
Second Round
33. Jacksonville Jaguars: Trevon Moehrig, S, TCU
Moehrig was an option at No. 25 in the first round for Jacksonville and it's a steal to get him here. He's capable of producing plenty of turnovers as a centerfielder in the secondary.
Alternatives: Jayson Oweh, Liam Eichenberg
34. New York Jets: Jayson Oweh, EDGE, Penn State
The Jets finally get Robert Saleh a piece for his new defense, picking up one of the most athletically gifted EDGE players in recent memory. Don't worry too much about the 3-4 versus 4-3 fit.
Alternatives: Nick Bolton, Creed Humphrey
35. Atlanta Falcons: Creed Humphrey, IOL, Oklahoma
Atlanta's center situation needs to be addressed and solidified regardless of who is taking the snaps behind them. Humphrey is an insane athlete and this year's best overall center.
Alternatives: Landon Dickerson, Joseph Ossai
36. Miami Dolphins (from HOU): Landon Dickerson, IOL, Alabama
Miami will take whichever one of the top centers is available here. Dickerson is recovering from a torn ACL, but seems to be progressing well based on recent video. The Dolphins are big winners so far in this mock draft.
Alternatives: Liam Eichenberg, Nick Bolton
37. Philadelphia Eagles: Rashod Bateman, WR, Minnesota
Admittedly, this feels like an unlikely development. Bateman is a first-round prospect, so the Eagles make out like bandits grabbing their biggest need with this sort of talent this late.
Alternatives: Terrace Marshall, Nick Bolton
38. Cincinnati Bengals: Terrace Marshall, WR, LSU
For all the love the Burrow to Chase reunion scenario is getting, don't sleep on Burrow reuniting with Marshall. With their two picks, the Bengals add the best lineman in the draft and a receiver who already has a good relationship with their franchise quarterback.
Alternatives: Kadarius Toney, Amon-Ra St. Brown
39. Carolina Panthers: Elijah Molden, CB, Washington
Molden is this year's best nickel back, so Carolina should jump at the chance to add his talent in Round 2. Its defensive backs group certainly needs the help.
Alternatives: Tyson Campbell, Pat Freiermuth
40. Denver Broncos: Nick Bolton, LB, Missouri
Denver needs a linebacker, although the Broncos' recent luck with Missouri draftees (Drew Lock, Shane Ray) leaves something (a lot) to be desired.
Alternatives: Joseph Ossai, Javonte Williams
41. Detroit Lions: Levi Onwuzurike, IDL, Washington
Onwuzurike is a great playmaker in space and in pursuit, which should benefit Detroit in a division with plenty of standout running backs.
Alternatives: Liam Eichenberg, Alex Leatherwood
42. San Francisco 49ers: Tyson Campbell, CB, Georgia
The 49ers kill two birds with one stone by taking Campbell, finding depth right away and a long-term solution for a cornerbacks group with plenty of contracts expiring soon.
Alternatives: Eric Stokes, Rondale Moore
43. New York Giants: Joseph Ossai, EDGE, Texas
This is a great fit for both player and team. Ossai will get plenty of help from a strong defensive line, while the Giants procure top-flight talent on the edge that they've lacked recently.
Alternatives: Kadarius Toney, Rondale Moore
44. Dallas Cowboys: Liam Eichenberg, OT, Notre Dame
After making a luxury pick in the first round, Dallas solidifies its offensive line in the second with a starting-caliber tackle.
Alternatives: Eric Stokes, Jamin Davis
45. Jacksonville Jaguars (from MIN): Pat Freiermuth, TE, Penn State
Freiermuth is primarily a receiving tight end who will provide a big target for Trevor Lawrence. It's smart business by Jacksonville to add a good, young tight end to its good, young running back as safety blankets for its good, young quarterback.
Alternatives: Jevon Holland, Eric Stokes
46. New England Patriots: Jamin Davis, LB, Kentucky
Bill Belichick loves quality linebacker play, and Davis could develop into a major asset playing next to Dont'a Hightower.
Alternatives: Alex Leatherwood, Alim McNeil
47. Los Angeles Chargers: Carlos Basham, EDGE, Wake Forest
A Chargers pass rush that was recently considered dangerous could use a breath of fresh air on the edge. Basham is a high-floor prospect.
Alternatives: Joe Tryon, Eric Stokes
48. Las Vegas Raiders: Jevon Holland, S, Oregon
The Raiders still need to fix the safety woes they've dealt with over the last few years. Holland is versatile enough he should be able to find a role with any combination of Las Vegas's current personnel.
Alternatives: Eric Stokes, Joe Tryon
49. Arizona Cardinals: Rondale Moore, WR, Purdue
If Moore goes in the first round, nobody should be surprised. His talent and explosiveness would be a sight to behold if the Arizona Air Raid operates at maximum effectiveness.
Alternatives: Elijah Moore, Joe Tryon
50. Miami Dolphins: Javonte Williams, RB, North Carolina
Keep getting the young quarterbacks more weapons. Williams, Myles Gaskin and Salvon Ahmed would form a more-than-competent stable for the Dolphins.
Alternatives: Alex Leatherwood, Jabril Cox
51. Washington Football Team: Alex Leatherwood, OT, Alabama
Leatherwood plays nasty and can be moved to multiple spots on the offensive line if needed.
Alternatives: Richie Grant, Kyle Trask
52. Chicago Bears: Kyle Trask, QB, Florida
Live look at Bears fans drafting a young quarterback they desperately need and seeing it's Kyle Trask: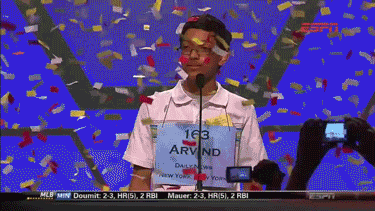 This one is…yeah.
Alternatives: Kadarius Toney, Eric Stokes
53. Tennessee Titans: Kadarius Toney, WR, Florida
Toney would be a great complement to No. 1 receiver A.J. Brown and would instantly make Tennessee's receiving corps one of the most fun young groups in the league.
Alternatives: Amon-Ra St. Brown, Elijah Moore
54. Indianapolis Colts: Joe Tryon, EDGE, Washington
The Colts continue to do work up front, this time on the defensive side. Tryon's a late riser who has a great get off with his pass rush.
Alternatives: Eric Stokes, Elijah Moore
55. Pittsburgh Steelers: Eric Stokes, CB, Georgia
It feels like the Steelers have spent years trying to strengthen their cornerbacks group and in this mock draft we have them adding some depth to the room.
Alternatives: Ifeatu Melifonwu, Ronnie Perkins
56. Seattle Seahawks: Ifeatu Melifonwu, CB, Syracuse
It would be a complete and total shock if the Seahawks don't trade back here. Seattle has three picks this year. Really, just three. Should the Seahawks decide to stay here against all odds, they can continue the restructuring of their defense with a big, physical corner in Melifonwu, who meets all of Seattle's testing criteria for cornerbacks.
Alternatives: trade back, Kelvin Joseph
57. Los Angeles Rams: Ronnie Perkins, EDGE, Oklahoma
The Rams get some help on the edge with their first pick in the draft. Los Angeles has lost plenty of talent on defense recently, so Perkins adds a running mate for Leonard Floyd in the pass rush. Perkins has room to develop after a strong career at Oklahoma, but he has the most upside available here.
Alternatives: Jabril Cox, Wyatt Davis
58. Baltimore Ravens: Wyatt Davis, IOL, Ohio State
This is a best player available pick for the Ravens. It always behooves Baltimore to strengthen its interior offensive line as long as its run-first attack is in place.
Alternatives: Dyami Brown, Payton Turner
59. Cleveland Browns: Payton Turner, EDGE, Houston
Turner is another late riser who has garnered a lot of attention lately. He makes for an intriguing third rusher along with Myles Garrett and Jadeveon Clowney.
Alternatives: Daviyon Nixon, Jabril Cox
60. New Orleans Saints: Elijah Moore, WR, Ole Miss
The Saints are getting massive value in this mock draft, with J.O.K. somehow sliding to No. 28 and now Moore, one of the best true slot receivers available, dropping to No. 60.
Alternatives: Dyami Brown, Kelvin Joseph
61. Buffalo Bills: Kelvin Joseph, CB, Kentucky
Finally, the Bills get their cornerback. His upside is his selling point after playing just 20 total games in college.
Alternatives: Aaron Robinson, Daviyon Nixon
62. Green Bay Packers: Nico Collins, WR, Michigan
An elite athlete from Michigan with major potential but somewhat lacking production? Chisel this pick in stone right now for Green Bay. And he's a wide receiver, so Packers fans will finally be at least somewhat satisfied. That said, there will be more concern that the Packers have gone two rounds without taking a cornerback.
Alternatives: Aaron Robinson, Amon-Ra St. Brown
63. Kansas City Chiefs: Brady Christensen, OT, BYU
Kansas City gets its tackle. Christensen's stock (among the public) boomed later in this year's draft process and he's got plenty of potential. There's room for him to grow, but his skill blocking for the run and the pass also makes him an immediate impact option.
Alternatives: Amon-Ra St. Brown, Dyami Brown
64. Tampa Bay Buccaneers: Daviyon Nixon, IDL, Iowa
Another great value late. He has a great first step and shows good play strength overall.
Alternatives: Quinn Meinerz, Aaron Robinson
More about:
---